What Are The Benefits of Shea Butter For Acne?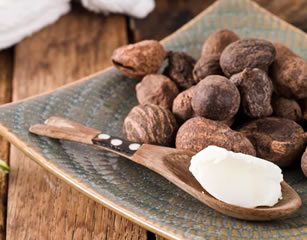 Acne is something we all suffer from at some point in our life. We all know the pain. We all wanted it to vanish. Now, there are hundreds of products available in the market for getting rid of it. But most of us just ignore all their claims. Why? Because in our subconscious we are convinced that these products contain chemicals which will not work and will only give temporary relief. However, what if there is a permanent solution for your acne and the solution is natural. Moreover, this organic product has to be applied directly to your skin without any other product. It is one product which can actually vanish your acne. This product is known as shea butter.
Though this miracle of nature can only be found in Africa, we now have access to it too because of the increasing demand for an organic skincare product. However, there is a misconception about the shea butter that it can clog up the pores because of its thick consistency. Yes, it is thick but does not clog up the pores. It is super absorbent and reaches the bottom layer of the skin to provide necessary nutrients to the skin for fighting acne.
Using shea butter for acne issues is a little technical. Here is a guide to follow for applying shea butter in the right manner:
1. Prepare Your Skin- It is recommended to wash your skin with a good cleanser. This is to clear up any kind of dirt or makeup residue left on the skin. The type of soap that you use is directly related to your age. If you are old, you might want to use an oil-based formula since the skin loses its collagen which makes your skin dryer with time. On the other hand, the skin of a teenager can have excessive oil which is the main cause of acne. Wash your face thoroughly in both cases. Preparing your skin for applying Shea butter is more like preparing the canvas for painting.
2. Apply the Thinnest Layer- After washing your face, pat it dry. Then apply the thinnest layer of the shea butter. The reason for applying a thin layer is that your skin might take a little time to adjust with the consistency. A good tip is to apply it with a beauty sponge. This will help the shea butter acne absorb properly in your skin. Make sure that the sponge is washed properly. You can also use disposable makeup sponges if you want to.
3. Go to Bed- One thing you have to keep in mind is that they do not give results overnight. You have to be very patient if you want results. Shea butter will also take weeks to give you results but it will give you a result which will be long-lasting. If you don't want any stains on the pillowcase, make sure to let the shea butter absorb for a while in your skin. Then go to bed and take a good 7 to 8 hours sleep.
Shea butter is an all natural product. Moreover, all you have to do is wash your face before applying it. you don't have to mix it in some kind of DIY mask. It is easy which makes it the best for treating acne.