Benefits of African Black Soap?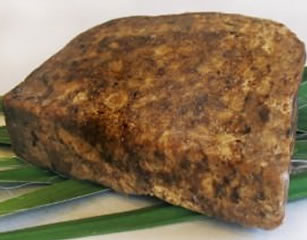 Every country has its own special beauty tips which have been designed according to the weather and the natives of that country. There was a time when these beauty tips were transferred from one generation to another. They were clutched to the heart of people and were kept a secret. However, now because of the internet, there is a massive exchange of information. Beauty secrets are a part of this massive exchange of information.
There is one product which is popular in Africa because of its healing property. This product is known as African Black Soap. The soap has been there for ages and ages and has helped African women in the treatment of common skin problems. Now, we also have this African secret which can help us in treating many skin problems. Here are a few of them:
The soap has been known for its antibacterial properties. A number of phytochemicals and oils, extracted from plants are present in African black soap. These ingredients are rich in flavonoids, a very important antibacterial agent. Therefore, it is also helpful in getting rid of any kind of infection and further helps in preventing any infection.
Anti-inflammatory Properties
Healthy skin tissues are more like a license for healthy and radiant skin. African Black Soap has a number of antioxidants which are helpful in fighting free radicals which is one of the major causes of damaged skin. It is rich in Vitamin A which is helpful in rejuvenating and keeping the skin firm by the production of fibroblasts.
Since the soap has antibacterial properties, it helps in preventing the bacteria which is one of the major causes of acne. Moreover, the shea butter in the African Balck soap helps in preserving the natural oils and helps in removing the acne marks too by repairing the damaged cells. It can even heal the severe hormonal acne.
Skin texture is one of the major elements which can make you look good. The skin texture often gets rough because of the accumulated dead skin. And how can you get rid of dead skin? By thorough exfoliation. Though there are many exfoliators there is no soap which can be used as an exfoliator. Since soap is used daily and using exfoliator daily is not that healthy, the African Soap has a mild composition where oils and shea butter has been incorporated in the formula. So, we can say that African Black Soap is a mild way of removing dead skin.