6 Skin Benefits of Using Moroccan Argan Oil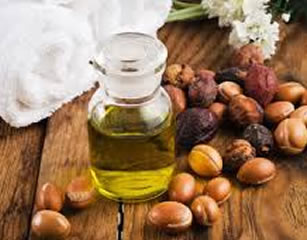 There are a number of oils available in the market all native to different countries. For example, the best coconut oil is native to India, Ylang Ylang oil to China, lemon essential oil to Italy, and oregano essential to Turkey. Another popular oil which is also known as the liquid gold for its beauty benefits is native to Morocco. This is extracted from the kernel of a fruit called Argan and therefore is known as Argan oil. This oil is used in its purest form and is safe to be applied directly to the skin or incorporated in the diet. In both ways, you can achieve your beauty goals. There are a number of benefits that can give to your skin.
Here are a few of them:
• Sun Damage- This is a miracle in case you have sunburns which might have further resulted in hyperpigmentation. The reason is that fruit being home to Morocco a very hot region has been designed by nature to help you with any heat-related issues. A study back in 2013 found that Moroccan women who regularly applied the Argan oil were at a lower risk of developing skin cancer.
• Moisturize Skin- It is one of the best natural skin moisturizers. The reason is the consistency of the product which is thin and making the oil to be absorbed in the skin. It only leaves skin hydrated and soft. You can also ingest the oil either in the form of capsules or just take a teaspoon daily. There is a strong presence of Vitamin E in it, which makes Argan oil not only a good moisturizer but also a skin retention agent.
• Reduces Acne- Acne is something we all must have had at some point in our lives. Acne is caused by some kind of hormonal imbalance. However, this hormonal imbalance produces more sebum which results in acne. Argan oil is helpful in controlling sebum production. You can also use different creams which contain Argan oil but it is preferred that you find Argan oil which is the purest and apply it directly on to your skin.
• Reduces Stretch Marks- Stretch marks are something very hard to heal. They are there to scare you after your tough pregnancy. Argan oil has the ability to improve skin elasticity. Even though they can be cured after pregnancy but you can achieve the best results when you apply oil during the pregnancy.
• Prevent Oily Skin-Oil to prevent oily skin? This is impossible to believe. As discussed earlier, Argan oil helps in controlling the sebum production of the skin. These sebum reducing ability makes it one of the most used oils on the skin especially for the area around the skin and laugh lines as it has anti-aging properties too.
• Heal Serious Skin Conditions- Argan oil is helpful in treating many skin diseases. Dermatitis is one of them where your skin becomes red and itchy. If you apply it to the affected area, you will be amazed by the results, it gives instant relief, though visiting a doctor is a better idea. Relying on oil completely is not a wise idea.
Thanks to the vitamins and fatty acids in the Argan oil, it can be applied directly on to skin or can be ingested in the form of capsules. In both ways, this will do miracles to your skin.